Tell My Story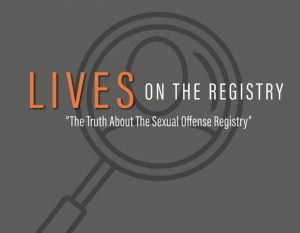 The Lives on the Registry project is looking for powerful stories from people on the registry, as well as their impacted loved ones. Stories of your life as a registered individual or family member will show registrants as human beings with hopes and dreams, and also demonstrate the challenges a registrant or a registrant's loved one can face.
Your story can make a difference!
If you (or your loved one) are on the registry and have been offense free for a year or more, we hope you will participate in this project. We will screen and post the stories that seem to most advance the goals of the project. Potential interviewees will be contacted by a team member to determine if your story is best used as a written story, a live interview, or perhaps one of our "Did You Know" segments.
For written stories and interviews, this "snapshot" of your life should capture the best parts of your life, the contribution you make to society and, if appropriate, your family life. You can briefly mention your conviction, but the focus is on your life NOW, and on the lives of people you care about. The goal is to provide encouragement to other registrants and break the stereotypes that hold registrants down.
The published story must include either your full name or your first name and an initial, and a good-quality photo of you. We will ask for additional information which we will keep in confidence, as assurance of your story's accuracy.
Here are some questions to ponder as you prepare to either write or tell your story. You may select one, several, or none. They are just a guide.
· What are the things in your life today that bring you the most happiness?
· What is the best thing you are doing with your life right now?
· Are you in a committed relationship? Have children at home?
· Are you involved in your community in a positive way?
· Have your received any awards for community or military service?
· How are you employed?
· If you wish, share a few feelings or thoughts you might have about your conviction.
· What about being on the registry has caused you or your family and friends the most harm?
· What is the best and worst moment you have had since being on the registry?
· What are you most proud of accomplishing despite being on the registry?
· Is there something else about you that other people might find interesting (e.g. a special event in your life, special accomplishment, interesting background, etc.)
Are you ready to continue?
First, we need you to review and sign our agreement form.
Please CLICK HERE to review and sign.