Tell My Story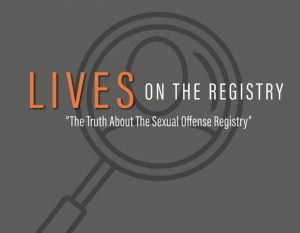 The Lives on the Registry project is looking for powerful stories about what life on the registry is like. Stories of your life and struggles as an registered individual or family member serve two purposes: They show you as a human being with hopes and dreams, like every other human being; and they showcase how the laws and the policies currently in place make life harder and make integration back into society more difficult.
Your story can make a difference.
If you are willing to participate in our interview and filming process, we encourage you to use the form below to tell us a bit about yourself. Information on the form will only be seen by the Lives on the Registry team and will not be shared without your consent. Potential interviewees will be contacted by a team member to determine if your story can be used for a live interview, or perhaps would fit into one of our "Did You Know" segments. Interviewees will also receive an agreement form and other information with details about the interview process.
Thank you for your interest in this project.