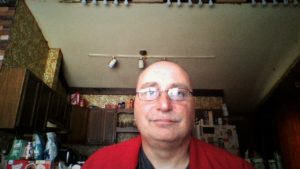 In 2008 I was charged with abusing my two adopted sons. For which I was guilty. At the time I wanted to kill myself and/or spend the rest of my life in prison. Both of the sons recanted their statements but the prosecutor went ahead anyway, telling them he would subpoena them. My youngest son told them to go ahead and that he would plead the 5th. My oldest son stood his ground. After serving my time and finally a free man, I promptly joined a therapy group that I had previously attended and after 18 months I successfully graduated. I am still in contact with my therapist for assistance and helping other former offenders in the area. 
As a child (8 years old) I attached to a man that I took as my father figure. After a short period, he started to molest me and this went on until I was 16.  
Since my release I have been able to continue having friends and family support. I was able to secure a place to live and continue my work as an independent contractor in IT / Networking. I currently own two cars and a motorcycle, as well as a 31′ camper that I live in. I make great money at what I do, and I plan on purchasing a house or a camper to live in.  
I have had several jobs offered to me, and because of the registration issue the offers have been withdrawn. Still that has not stopped me from having what I want or doing what I love. I tell people all the time, you go to work because you have to but I enjoy what I do so work for me is fun. Because of that I look forward to each day. 
If you don't have formal training in a field, get it, do day work to get experience, and build off that. I didn't know a lot about what I'm doing now, but through experience I am the best at what I do. I have a desire to learn and succeed, and I won't let a label define who I am. The only label that defines me is human being. I say respect yourself, live for yourself. Live an honest and forgiving life.  
I look to my Lord and Savior to get me through each day. I know the Lord has saved me and is providing for me. I pass the grace and mercy shown to me to others every day. I will not allow the past to determine my future! If we continue to live for or in the past, we can never move forward. Forgive and forget the past, move forward and be happy. 
I hope this will help someone else to look past what has been, and look to what can be, be the person God created them to be!