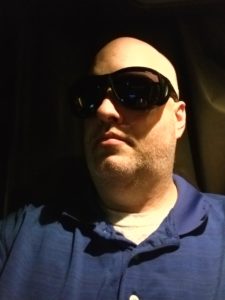 As a registered citizen I was concerned about being on a public registry for life. I was concerned that I would be harassed at home and/or my vehicle would be vandalized. Fortunately, I have not had any personal safety issues.
After my conviction I was able to get a job driving airport limos and shuttles in my area. After I had sufficient money saved I began taking weekly classes to get my CDL Class A license.
Obtaining my CDL Class A license led to securing a job driving trucks across country in a team operation. I had concerns my co-workers would learn of my registered status and that would put my job at risk. I am pleased to say that as of the date of this story I haven't had any issues! Still I didn't want to leave it to chance so I decided it was best to disclose to my supervisor. I had a brief conversation with my supervisor who told me that he was already aware of my situation and that he didn't have any concerns. Now I am one of their best employees and a senior trainer making 60 cents a mile which is excellent in the industry. There are only 2 other drivers that make as much as me.
I still have concerns about driving through other states. On my first trip I was pulled over by the police in Colorado. In a commercial vehicle you can be stopped for any reason. The officer politely told me he was just doing a safety check and making sure I had chains for the truck tires. The officer took my license information and filled out a report saying he did the check and I was gone in 15 minutes.
Next, my trainee had a mechanical failure in Nebraska, and the officer wanted to see both of our licenses. I was put in the front seat of the patrol car and told they know about my previous charges. I was concerned, and I asked the officer if there was any problem. He told me he just had to write a report stating he had contact with me and then we were free to go after the repair was made.
The job I have does not work well with a family setting. I would love to have someone to come home to but with driving cross-country it is just not in the picture right now. I do have some friends and I even have contact with a few people I knew in prison.
I have a weird sense of satisfaction knowing that after being out for only 3 years I am making more than all but the most senior corrections staff that I had to deal with for all that time. I enjoy my job. I get to see new places even though I am still limited due to the registry. Next, I will try for my HAZMAT (Hazardous Materials And iTems) and TWIC (Transportation Worker Identification Credential) endorsement. With that I may be able to drive locally and have a better family life.
I am thankful that I have been able to move forward and have been able to build a new life.