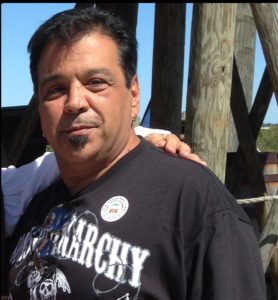 I have been on the registry since 1996. My lawyer recommended a plea at that time, even though my wife and three daughters testified to my claim that my offense never happened.
I am a computer tech and network tech and own my own business. I had many clients that I would maintain their networks on a regular basis. From the time of my initial charge until this year, I had built a decent business, enough to provide for my family and buy a home. The registry forced me to move to a rural country town, where I have a lot of acreage away from everything. I was happy to have a loving family, and kids, and parents that supported me.
I made a decent living, and I have awards from the local VA for contributions of computers to vets, an award for contributions to a local youth ranch, and even an award from "Locks of Love" for contributing my hair for kids with cancer.
My life was going forward; even with the setbacks of being on the registry, I was not giving up. I was a US Marine, and "give up" was not in my vocabulary!
About 3 years ago, Florida decided to put the words "Sexual Predator" on my driver's license. This hindered me from doing work for larger businesses that I had done before, and I was also not allowed at some of the local auction houses, and NONE of the government ones! Well, guess I have to make do with smaller venues for my business.
About 4 1/2 years ago my wife passed away. It was hard and thank God my girls were all grown and had lives of their own, except my youngest (25) who still lived with me. A few years ago, I was ready to date; I didn't want to be alone anymore. Well, being truthful as I am, I never hid anything from the people I dated. I would tell them after the 4th or 5th date. Needless to say that fact did not go over well.
I was about to come to the conclusion it was going to be me by myself. And lo and behold, God put a wonderful woman in my path! We have been together since then and got married. There was a bit of a hiccup at first, because her daughter was 17 at the time, so she stayed with her mother till she turned 18 and then moved in with us to go to college.
It was all going well. A few people that had seen me on the RSO site commented, and even made rude gestures. My kids while going to and from school on the bus were made fun of and asked rude questions, but we all grinned and bore it. Even with the hardships we were relatively okay.
Then the state arrested me for failure to register a monthly contract, saying that it was an employer and I should have reported it. I am back on probation for 4 years now for a registration violation. This has cost me many clients. I am trying to keep a bright outlook, knowing that organizations like NARSOL, FAC, and ACLU are fighting for us. It isn't easy considering that according to my plea bargain, I should already have been off the registry after 10 years with no problems.
Still I keep on "trucking" and I will not let it beat me. I am a human being, and I don't deserve to be treated any less.
I have moved my parents in a house next door to me to care for them as well as my step daughter's biological dad who has cancer.
I am doing and living my life as a good Christian. I am keeping the faith, both in my religion, and in people like NARSOL, FAC, and the ACLU, and the great USA that I served. I hope we all will finally see an end to all the lies, and hate, and such.
God Bless you all.